NPO Cure Sarcoma participated in Relay For Life Japan 2015 Ibaraki (RFL Ibaraki) as a team on May 16 and 17.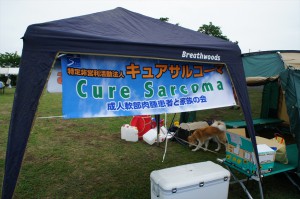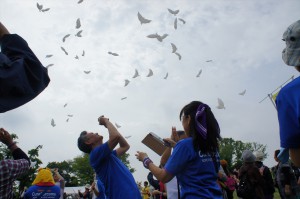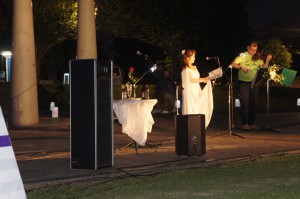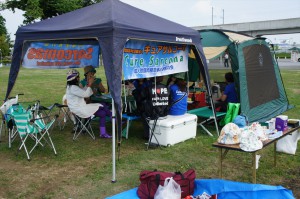 RFL Ibaraki was the first place to hold RFL in Japan. It was held in "Research and Science City" Tsukuba and had a very young and refreshing atmosphere because many students attended from the neighborhood.
We released dove-shaped white balloons into the sky with our hopes and prayers. (This white dove balloon release started in Tsukuba for the first time as well. Our NPO Cure Sarcoma top page uses the picture of last year's balloon release.)
We had slight rain on the first day, but the weather held up for two days. From the preparation at noon on Saturday to the end of the event at noon on Sunday, we participated in relay walking and enjoyed communication with the members in the tent under the new Cure Sarcoma banner.
We had about 30 participants including new faces and the members from Kansai area. Thank you very much for coming all the way. Let us meet again and enjoy talking in other 2015 RFL events and the next 2016 RFL Ibaraki.
We also held the second regular general meeting of NPO Cure Sarcoma on the first day of RFL Ibaraki. We will report the approved 2015 activity plans and so forth on this homepage later.